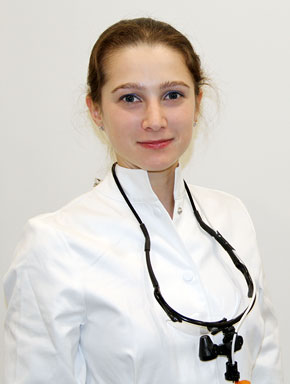 We proudly serve San Francisco and surrounding areas with friendly, professional dental services for your entire family. We offer the most advanced technological instrumentation and procedures, while truly caring about our patients in a painless environment. Our mission is to partner with you to help you gain optimal dental health and the perfect smile you deserve! Call us today and come see us in our cheerful, comfortable offices.
Painless and Relaxed
Offering the most current equipment and services in a gentle, pain-free and compassionate environment, we are dedicated to building long-term relationships with our valued patients. We deliver lifetime care for all your dental needs, from the health of your teeth, whitening, implants and cosmetic enhancements, to bridges, crowns, dentures and gum disease treatments. We accept most insurance plans and offer CareCredit and other payment options. Your smile truly matters to us!
Meet the Doctor
Dr. Olga Antipova leads a team of some of the most advanced dental practitioners in the field. A graduate of the prestigious University of Southern California school of dentistry, she is a leading specialist in cosmetic dentistry and dental implants. Operating Cosmo Dental in San Francisco, her passion for her work and her patients is evident in her total commitment to providing the highest-quality personalized care. Although highly-trained in specialties such endodontics and cosmetic dentistry, Dr. Antipova's focus is general dentistry and the functional and aesthetic dental health of her patients.